Contact us ?
We facilitate our clients with reliable solutions
Address
Plot no.P/93/94, G.I.D.C.Antalia,
BILIMORA – 396 321.
Mobile Number
TYPES OF P.P.Plates
Either typical or unique applications can obtain the most economical plate stack from an almost endless array of Arunoday combinations. Normally, polypropylene formation, using a recessed or CGR (Caulked, Gasketed and Recessed)plate will satisfy the requirements of most applications. But in case of special requirement Arunoday can offer any of three plate types, many materials of construction, open or closed discharge either with center or corner feed, and many moving arrangements for cake washing, liquid sampling air-blowing etc.
Recessed Chamber Filter Plates
The recessed chamber filter plate built from polypropylene, it is refinement of the plate and frame filter plate and holds the same functionality. Here the chamber plate frame is integrated within the filter, thus basically enhancing the plate's stability.
This allows chamber filter plates to be used at much higher pressure levels. Extra cake and plate thickness are available depending on specific filtration conditions and application. The chamber filter plates are made of plastic and feature excellent quality of chemical resistance and easy handling.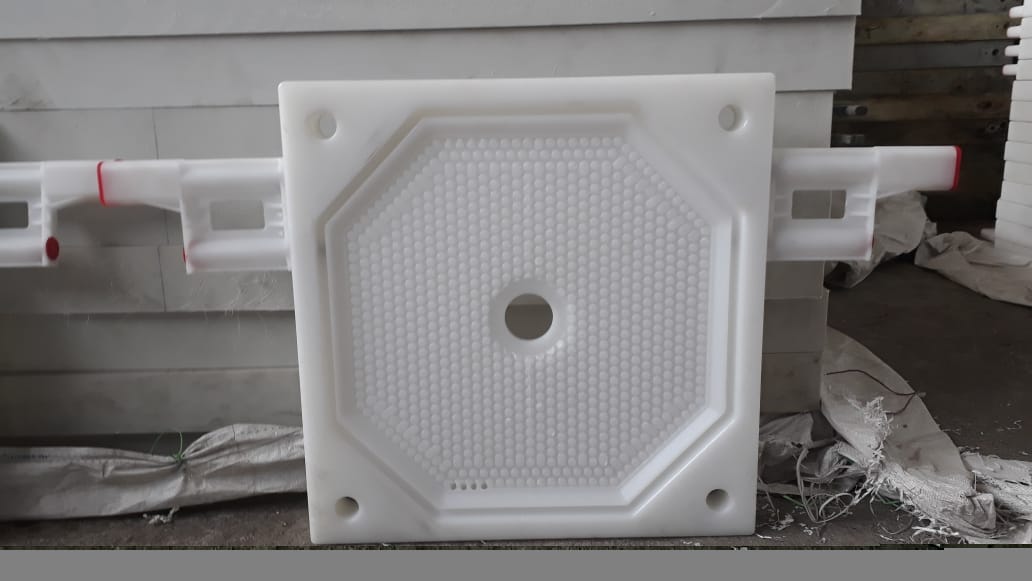 Benefits of Chamber Filter Plates
More cheaper than separate plates and frames, as single element.
Filtration pressures of up to 50 bar
Appropriate for high filtration temperatures
Robust design with supported edges
Special pipped surface to protect the filter cloth and ensure excellent filtration.
Our Best Solutions

Advanced Technology

Expert Engineers

Delivery on Time