Contact us ?
We facilitate our clients with reliable solutions
Address
Plot no.P/93/94, G.I.D.C.Antalia,
BILIMORA – 396 321.
Mobile Number
CGR Chamber Filter Plates
(Zero Leackge)
Also refers as caulked, gasketed and recessed filter plate, CGR filter plate built from polypropylene has a special piped surface to protect the filter cloth, provide excellent filter cloth support, ensuring excellent filtration.
CGR filter cloth is fixed in grooves within the plate. Groove widths are within 1/4" and 3/8" wide, holding an O-Ring through the sealing edge and filtrate holes which forms a tight seal when the plate pack is closed.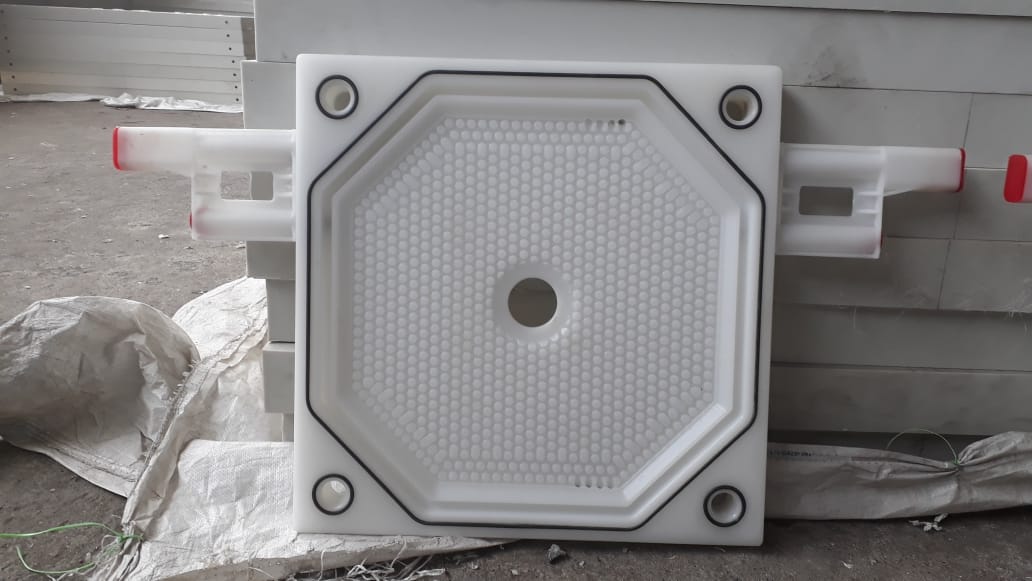 Benefits of CGR Chamber Filter Plates
Excellent sealing for leak free operation
Made of polypropylene, that helps in chemical/corrosion resistance, resistance to high temperatures,
Handle high pressure and flow
Pipped surface to protect the filter cloth, ensuring excellent filtration
Long lasting and Durable
Our Best Solutions

Advanced Technology

Expert Engineers

Delivery on Time