Contact us ?
We facilitate our clients with reliable solutions
Address
Plot no.P/93/94, G.I.D.C.Antalia,
BILIMORA – 396 321.
Mobile Number
Hydraulic Filter Press
In the Hydraulic Filter Press complete operation is carried out and consist of power pack and cylinder Hydraulic system.
The cylinder forwarding and reversing is with the Power-Pack.
Hydraulic pressure is maintained by manually locking the press through the mechanical lock nut.
This Hydraulic Filter press are more preferred where the projects are under cost controlled.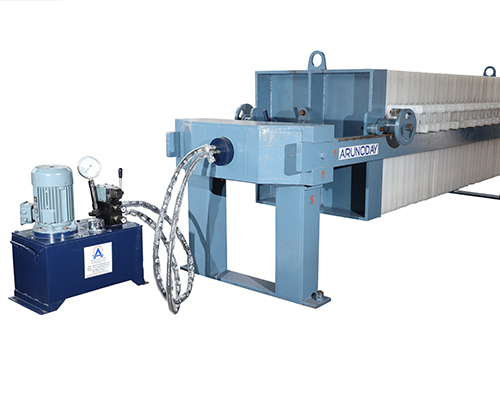 Benefits
Less man power required
Equal distribution of pressure in each Chamber
Less effort than manual Filter press
Easy to operate and handle
Low maintenance
Easy to learn
Pressure locking perfectly
Resolve leakages
Drawbacks
Plate Shifting manually
Cake discharge manually
Our Best Solutions

Advanced Technology

Expert Engineers

Delivery on Time